I wanted to post and talk a little bit about my perfume collection. It's not very big, but it's growing. I am always finding new smells that I love and want to take home with me, so I'm sure I'll be updating this in the future. :D hee hee
Okay, here we go.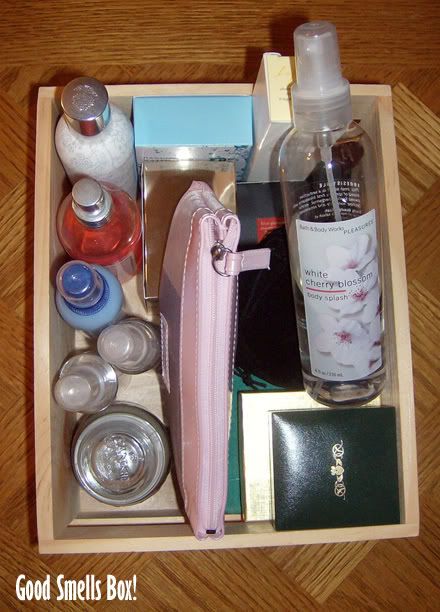 I have this cute little wooden crate that I keep everything in (along with some extras). I'm going to go over what I use the most and have a picture (sorry the pictures are crappy x_x) so you can see what it looks like. I tend to go for the fresh, clean, sliiiiightly floral scents. I don't like the deep, dark, husky perfumes. Too much for me! But I do like to throw in something a lil different every now and then. Trust me, I could spend all day at the counter at Von Maur smelling different perfumes. :D muwah
Feel free to post what some of your fragrences are and/or if you've tried any of the ones I use. I love recommendations and trying something new!
Thanks guys!
xoxo
Hello all!
Current Mood:

bouncy