Sorry for the absence! I went to visit
messengerbags
and have a fun filled, soccer game, driving, Kansas City, shopping weekend.
Little break for me and a fun visit.
We will resume our regularly scheduled posting. :)
Thanks!
xoxo
Hey everyone.
THIS!!!
My style fashion icon has her own collection. omg. XD XDDD
Chic, classy dresses. I really like them.
*dances*
I adore VB.
She also has a
new cute, pixie haircut
. It think I prefer the style she had before this one, but she is still super fab. Of course.
xoxo
I'm not going to make a huge fashion update post right now, but I HAVE to mention
Current Mood:

chipper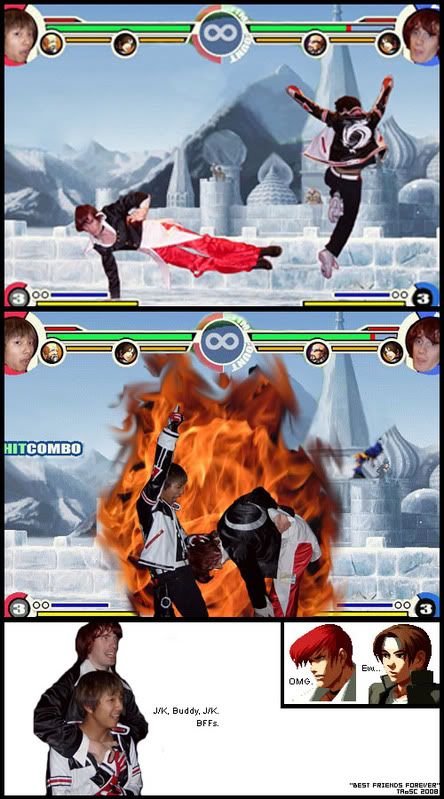 Current Mood:

amused
But my scanner at work is not working. So I will have to scan and get stuff all posted later this evening.
Sorry for the delay! x_x;;;
xoxo
I apologize for not having the comic up now.
Current Mood:

blah
There is a heckofalot going on during this week, so I'd like to mention some of my favorite picks from different designers. I must say I have not had the chance to watch any of the shows. I'm getting some of my updates from
style.com
and the
official Mercedes-Benz Fashion Week site
.
I have to say that nine times outta ten I love the fall/winter collections much more than spring or summer collections. Keep in mind that designers always show the next seasons clothes (example: we are ending summer, getting into fall, so the runways are showing the spring 2009 collections). However, I almost always adore holiday/cruise lines. They are always so much fun! With that said, the first couple days so far I haven't really seen a whole collection I ADORE yet. It's still early, but lets go to what I did find I like.
First, here's the schedule for tomorrow, Tuesday, September 9th:
9am - Cynthia Steffe (salon)
10am - Matthew Williamson (tent)
11am - Monique Lhuillier (promenade)
1pm - Iodice (salon)
2pm - Betsy Johnson (tent)
3pm - Dennis Basso (promenade)
5pm - Joanna Mastroianni (salon)
6pm - Max Azria (tent)
7pm - Vivienne Tam (promenade)
On to my favs so far...
Perry Ellis, who had
his show
last Friday, had a nice men's collection with some handsome blues and khakis, along with some really wonderful knits.
Nicole Miller is usually hit or miss with me each season. It wasn't a huge fan of
this collection
, but there was one piece I really liked. In the link it's the gray shrug/jacket, 2nd from the right on the top row.
Over at
DKNY's show
, you saw lots of blue and heavy eyebrows. I am so-so on this collection as well, but I am a big fan of most of the skirts in the collection. Especially the electric blue one.
Herve Leger by Max Azria has some beauuuutiful dresses! I really like
this collection
. The swimwear is cool, too. The dress are very, very body conscious. You'll definitely be flaunting it!
Diane von Ferstenberg. I am not sure how I feel about
her collection
. heh, bright colors and fun headbands. Check it out.
Sergio Davila
has some great women's and men's pieces.
And there you have it.
I know, it's not a lot, but I warned you in the beginning. We'll see what the rest of the week has to offer. :D
Toodles!
xoxo
Lets talk Mecedes-Benz Fashion Week, shall we?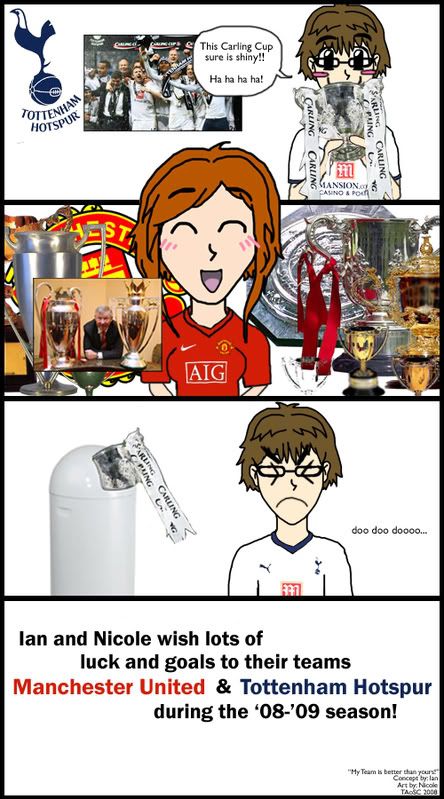 Where At:

desk, chair

Current Mood:

chipper

Tunes:

PCD - When I Grow Up
Let me start with
Harry Potter and the Half-Blood Prince
. I CANNOT wait for that to come out, and now, all of us HP fanatics will have to wait pratically another year before we can see it. Thanks everyone involved. x_x That was supposed to be another stop along the AWESOME MOVIE YEAR road that is 2008. *grumblegrumble*
Moving on. :)
I still, must, NEED TO see
Tropic Thunder
. It looks amazing.
I was on
www.apple.com/trailers
today, browsing and watching a bunch of movie trailers, as I usually do about once a week. Here are some of the trailers I'm most excited about and cannot wait to see:
*and just beware that any summaries I might do will suck, so please, please take a look at the trailer. x_x Thank you.
Watchmen
- okay, so we all want to see this already, and this isn't something I should really need to mention, but if you've been living under a rock (or haven't seen The Dark Knight yet - WHAT IS WRONG WITH YOU?!), then go watch it. Looks really good. I do have to admit I've never read the graphic novel, nor do I know anything much about this story, but my brother and co-TAoSC creator, says it looks good and is a great story, and I defintely take his word for it. I will get around to reading the novel, too, sometime. x_x
Sixty Six
- this looks great! I'm excited for this one. I think you'll especially like it if you're a football/soccer fan. :) Basically, the year is 1966, the place is England (North London more specifically (ya, ya Ian)) and there's a boy, named Bernie, who's not the coolest kid on the block. He's getting ready to have his Bar Mitzvah, the biggest party of the year in his eyes (and to show everyone he can be super fly), but it happens to fall on the World Cup final, which England is a part of, so everyone's attention is on that.

Quarantine - OMG ZOMBIE FILM! <3 <3 <3 I am a huuuuuuge zombie movie fan. HUGE. It's my favorite "horror" category. Oh I am definitely seeing this. With a lot of people. x_o Lolz. Here's a good summary for all and shows how much you need to see it: "On March 11th, 2008 the government sealed off an apartment complex in Los Angeles. The residents were never seen again. No details. No witnesses. No evidence. Until now." *squee* XD

The Spirit - again, nothing I should have to post here. This movie looks amaaazing. I love the cinematography. Wowie wow. If for some strange reason you didn't like Sin City, then you probably won't like this.

Max Payne - another character I've of course heard of, but don't know a whole lot about. I like Mark Walhberg, who plays Payne, and the movie just plain looks badass. Too me, the film looks a little bit like a cross between Punisher and Constantine, but that's not the case. My bro, once again, told me that the angel/demon things are in Payne's head, not real. Looks like some cool stuff though, so check out the trailer.

Appaloosa - good, 'ol western. :p I think it looks pretty good. I like the cast, especially Jeremy Irons, so I'll probably see it. The last western type movie I saw was 3:10 To Yuma, which I adored (again, greeeeat cast), so we'll see with this one.

Rock N Rolla - ah ha ha ha, I love these kinds of movies. When you watch the trailer, you'll know what I mean. Plus Gerard Butler, omg. Love. This film looks quirky, fun, chaotic, all kinds of things mixed up together. The style looks very cool. :D

The Brothers Bloom - this film looks fantastic. It's made by writer/director of Brick (great, great movie!) Rian Johnson. With Adrian Brody and Rachel Weiss, how can you go wrong? :p

Know1ng - okay, I'm not a big Nick Cage fan (I really like the National Treasures! XD), but this looks kinda interesting. I'll most likely see it anyway, since my hubby is a big Nick Cage fan. x_x heh. It looks like your semi-typical doomsday-prediction-type film.

Sukiyaki Western Django - this looks awesome, fantastic, super rad! I can't WAIT to see this film. Just go watch the trailer. XD XDDD


Alrighty. Well.
A lot more than I thought, but I just get so excited about movies. To me, my husband, my brother, and our group of friends, movie going/watching is an artform. We adore movies and it is a BIIIIG big part of our lives. (My brother and I grew up in a movie-loving household, so it was ingrained in us before we were born! :D)

These are just a few of the films coming out I'm excited to see. I'll try and keep everyone posted on more to come and when I do see these, what I (or my brother) think.

Have a great Labor Day Weekend! Toodles!

xoxo


Hi all! I want to talk about movies I want to see and what looks good that's either out already or coming out.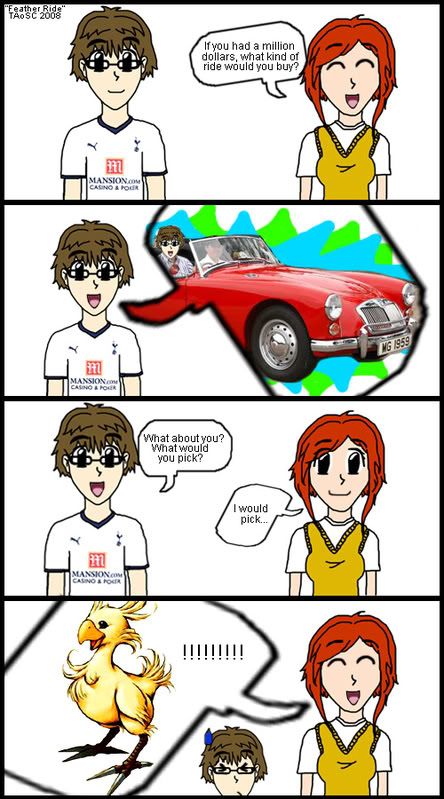 Current Mood:

giggly
So today I wanted to talk about the fall/winter 2008 trends/collections/major pieces/colors happening.
I had all this stuff I wanted to mention, but when my fingers hit the keyboard I froze and my mind went blank. arg. So I thought, okay, okay, I'll just post later tonight when perhaps I can get all of my thoughts together. I was browsing through my youtube subscriptions when I came across one of my favorite vloggers and his video on the trends of this fall and winter. PERFECT. muwaha.
Great vid. Take a look.
This guy is totally fab. You must watch more of his videos, but really take a look at this one. I think he explains the trends very well.
I am most excited about the blacks and greys. Two of my favorite colors, I hope to wear a lot more of them and see a lot of cute, interesting pieces. I'm just a huge fan of darker colors for clothing anyway, so fall/winter is probably when I buy most of my clothes. :D Leggings and skinny legs are still much in style, so keep them out a bit longer. I think leggings and skinny jeans/pants are just so versatile and go with just about anything, they are great pieces to have. If you watch the runway for fall/winter you see black and grey leggings and stockings everywhere! Perhaps it's time to dig out your stockings, too, eh?
In the vid above, he talks about beanies being huge this season, and I completely agree. You see more and more celebrities tucking all of their hair into cute beanies for a more casual look and you definitely see them dotted around on models on the runway as well. I'm not sure how I feel about beanies. I think only certain looks can pull them off and I'm not sure if I'm one of them. You might see me with one this winter though. :P Celebrities are usually the first to follow the trends or looks from the runways, so if you're not so much into fashion magazines, then your gossip mags will work, too. Celebs usually follow the good AND bad, so you can see all angles. ;)
One of my most faaaaavorite fall collections is Donna Karan's.
OMG, LOOK.
Beautiful!!!! I am a big fan of hers already (did you see spring 2008? *swoon*), but this collection is absolutely gorgeous. I especially love the 1920's glam going on. Look at the jackets and slip dresses! Ah! XD XDD (I want it all.) I'm not a huge fan of some of the more feathered/furred type pieces, but the sleek slip dresses and pajama pants look so effortless. Like DK says in her interview, "you go into your closet, throw them [clothes] on, and you're ready to go".
Ah *sigh* I adore fall and winter; my fav seasons of the year. :D
xoxo
Hello my lovelies.
Where At:

deak, chair

Current Mood:

chipper

Tunes:

Shakira - Hips Don't Lie


Football round-up:
Tottenham 1 - Sunderland 2 (LOL, come on!)
Kansas City 1 - Dallas 1 (extra time in second half goal from Jimmy! woo~!)
Manchester United plays Portsmouth on Monday, so we'll see how that goes

Movie Round -Up:
- Saw The Dark Knight with my folks this evening; on the IMAX, of course. It was my fourth time and their first. My mom CRIED. It was fantastically amazing. This movie is the greatest movie, now completely proven by my mom crying at the end. The movie was just as great the fourth time for me and, obviously, both my parents liked it a lot. Very good time. :D
- My hubby bought me Spice World. LAWLAWLAWL I'll prolly watch it tomorrow. XD XDDD hee hee hee. Bring me back to 7th and 8th grade. Awesome stuff.

Music Update:
I found a bunch of old CDs of mine from when I was in high school. You know, good ol stuff like Smashing Pumpkins and Jennifer Lopez. (Ya, my collection has a lot of different crap :D) I've been having fun putting it all on my iPod. My Imani Coppola CD was my greatest find. Yay!


Alright kiddies, I think I'm heading off to bed. I meant for this post to be on Saturday, but it turns out it's actually being posted on Sunday. Fail for me.
More to come. :)

xoxo
Hio! Just a quickie here!
Where At:

home

Current Mood:

amused

Tunes:

none at the moment